Besides the hotel and the restaurant we have an on-site wine cellar. Here you will find selected wines of the region as well as international products. The perfect environment get the unique taste of the wines, so that they are the culmination of a perfect menu.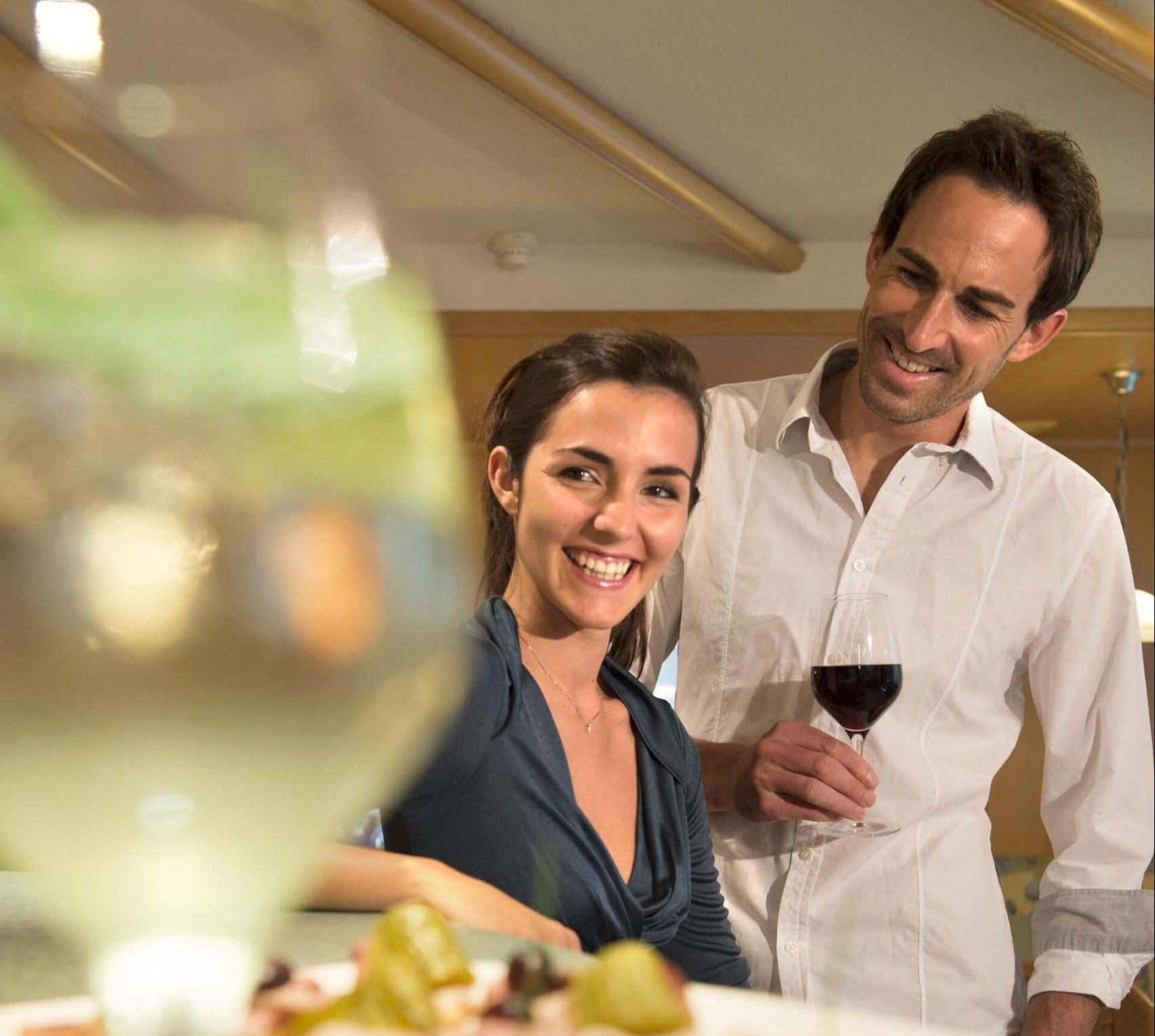 Which wine regions and
wines can be found in South Tirol?
South Tyrol is an excellent wine region and famous for its fine wines worldwide. Both white and red wines are produced but the vast majority is represented by white wines. The wines are cultivated in the Eisack valley or in one of the many other cultivation regions. Among the best known varieties there are Vernatsch, Pinot Grigio and Chardonnay. In addition to a tasting session in our wine cellar numerous excursions through the vineyards in the Eisack valley along large and small growing areas can be organized. The culture and landscape of vines provides unique insights into the nature and leads through beautiful landscapes.

[