In South Tyrol there are numerous beautiful castles and palaces. Located in an exciting backdrop, many of them invite for a visit. Whether on a hike or a day trip, the imposing buildings tell exciting and thrilling stories. Especially beautiful is when individual rooms or the entire plant have been preserved in its original state and thus creates an authentic impression.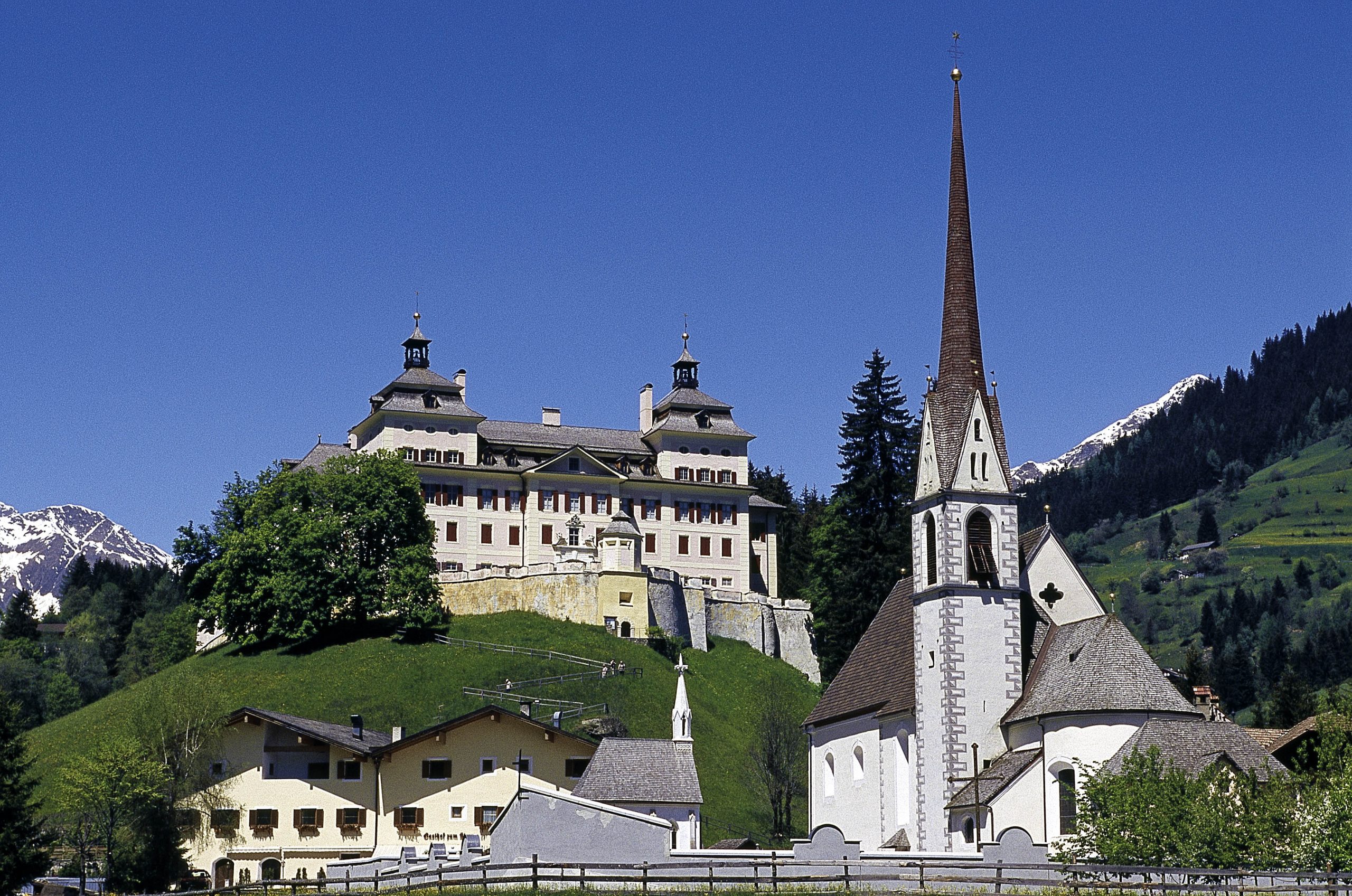 Wolfsthurn Castle
in Mareit
The Wolfsthurn castle with its 365 windows is located on a hill near Mareit near Sterzing. Already the historian Johann N. Tinkhauser described this building as "the most beautiful castle of Tyrol". It is a baroque building, in family ownership since its creation. Here 1996 the South Tyrol Museum for Hunting and Fishing was also housed. The magnificent rooms are still in their original condition and with historic interiors.

Sprechenstein castle is situated at an altitude of 1,073 meters in open field. The complex consists of two connected partial walls. Already from afar is the round tower to see, the characteristic sign of the castle. The castle was once owned by the counts and princes of Trautson and is now in good condition. It is inhabited and visitors unfortunately can see it only from the outside.
The Reifenstein castle sit enthroned on a towering rocky hill in Elzenbaum near Sterzing. It is considered the best preserved castle in the entire South Tyrol. Visit the castle during a fascinating guided tour.